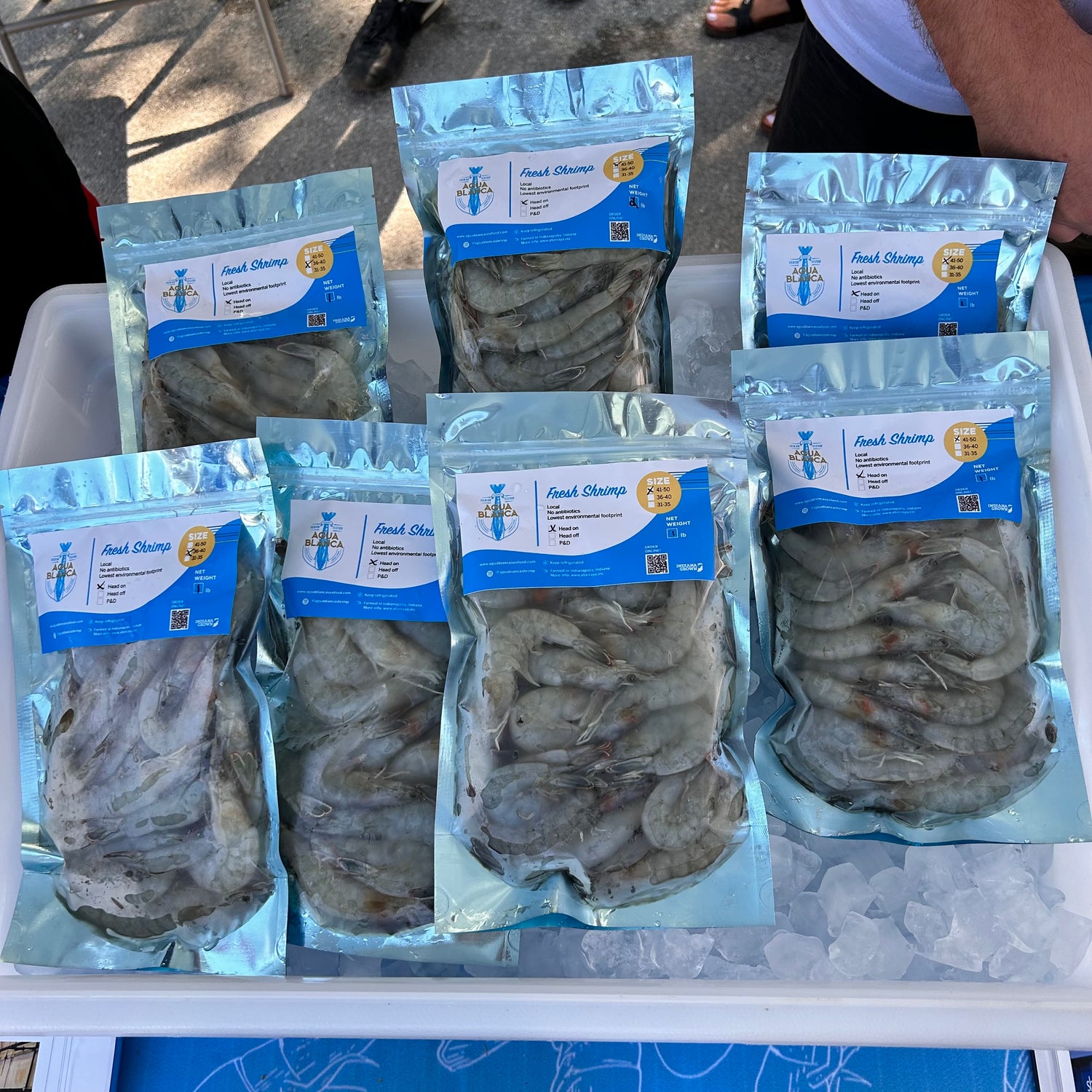 Agua Blanca Shrimp Distributors
At Agua Blanca Shrimp, we highly value our relationships with distributors and members of the shrimp supply chain. If you're a company in search of significant quantities of fresh and sustainable shrimp, you've come to the right place. Agua Blanca Shrimp offers you a rock-solid partnership, volume-based special pricing, and, most importantly, the assurance that you're acquiring the freshest and most sustainable shrimp available in the USA
Button label
Competitive Pricing

Our pricing structure provides significant advantages for suppliers looking to purchase shrimp in large quantities. As your order volume increases, our prices become even more enticing.

Fresh and Sustainable Shrimp

We take pride in being one of the few companies in the United States that can provide live and fresh shrimp directly from our farms. Sustainability and freshness are our core values.

Long-term Relationships

We aim to establish enduring relationships with our suppliers. Reliability and transparency are the cornerstones of our collaboration.

Technical Support

Our team of aquaculture experts is ready to offer technical advice and assistance on all matters related to live and fresh shrimp.

Extensive Coverage

Our logistical infrastructure allows us to supply providers in various locations, ensuring timely and secure product delivery.
Contact Us
If you're interested in becoming a supplier of fresh and sustainable shrimp, don't hesitate to get in touch. We're ready to discuss how we can work together to provide the best to our customers and promote sustainability in the aquaculture industry. Together, we can make a difference. Join Agua Blanca Shrimp today!