Fresh Flavor in Every Dish
At Agua Blanca, we prioritize fresh, high-quality ingredients for your restaurant. Our shrimp adds exceptional value. Find out why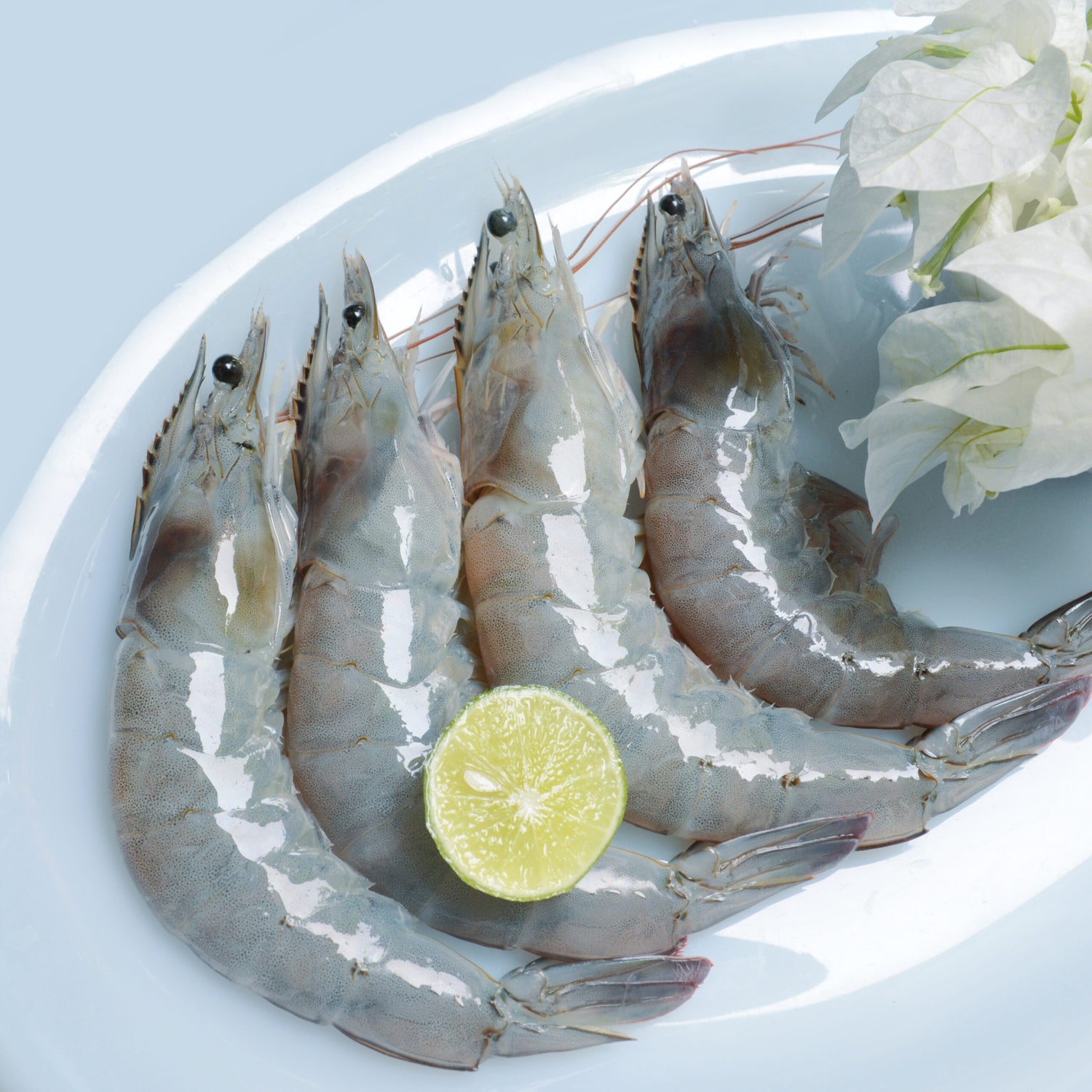 Our Commitment to Freshness
Why is so fresh:
Our shrimp are sustainably cultivated in a controlled environment, ensuring they are always fresh and delicious for your dishes. Freshness is our top priority
Never Frozen, Always Fresh 🦐
Unlike the rest of the shrimp available in the market, Agua Blanca delivers them to you fresh, just a few hours after being harvested in Indianapolis. This local production ensures their high quality and flavor while minimizing the time between harvest and delivery.
Contact us
Mutually Beneficial Collaboration
Let's Begin

The first sep is to get in touch. Let's discuss how we can work together to boost your restaurant!

Receive Our Products

We provide you with our high-quality products. You decide how many you need and how to present them to your customers

Marketing and Promotion

Our team will offer marketing and promotion support, while supporting your commitment to environmental sustainability.

Flexible Credit for Culinary Excellence

Discover our tailored credit solutions designed to match your restaurant's volume. Enjoy the flexibility you need for a seamless culinary experience.
Free Sample for Your Restaurant!
Calling all restaurant owners and chefs! Get a taste of our mouthwatering shrimp with a free sample. Discover the fresh and sustainable difference!
Fresh Shrimp 5lb
Regular price
Sale price
$80.00
Unit price
per
Sale
Sold out
Share
View full details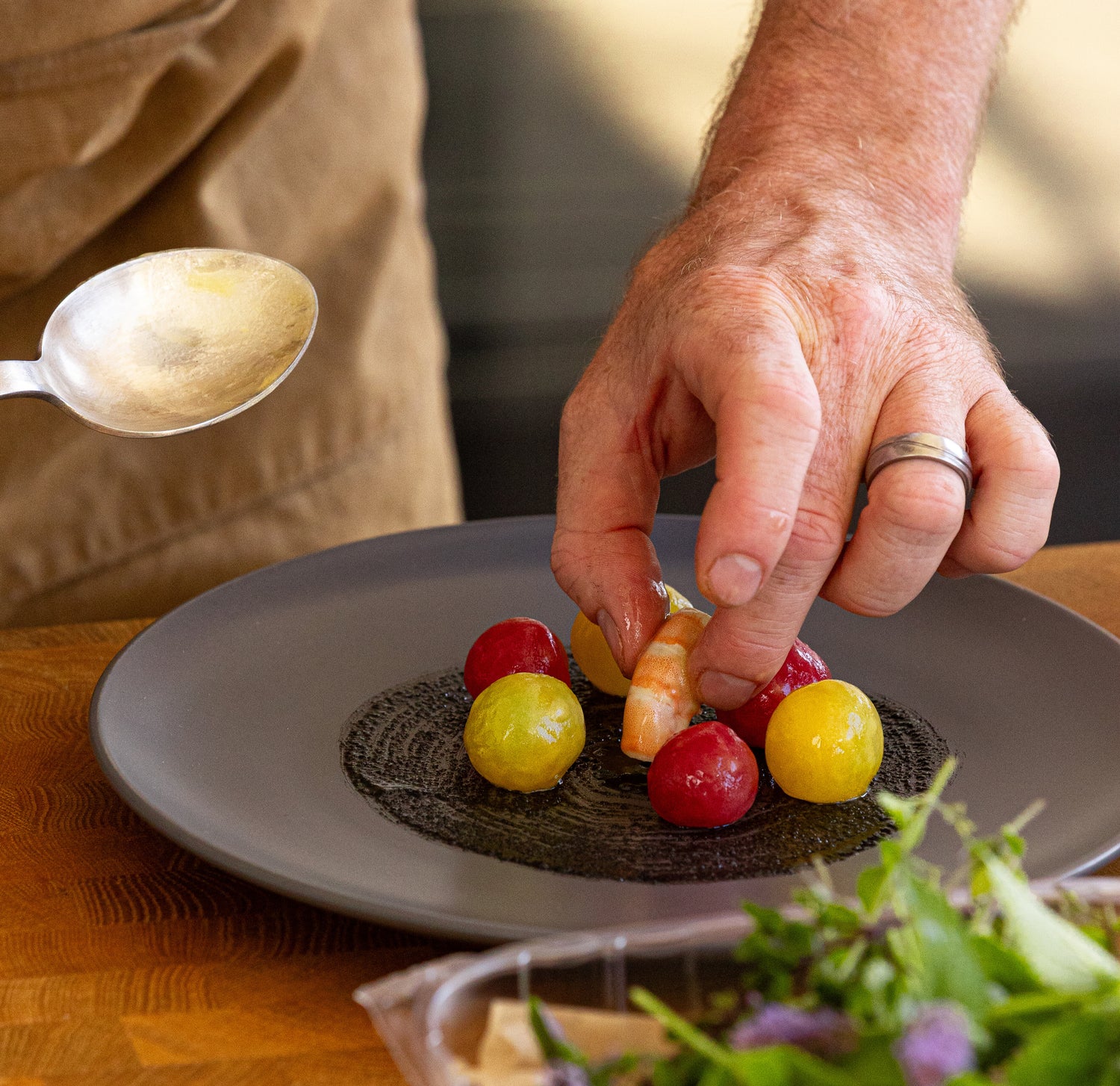 Tailored Assistance
We understand that every restaurant is unique. We offer personalized assistance and resources to effectively integrate our fresh shrimp into your menu. We're here to assist you at every step
Contact Us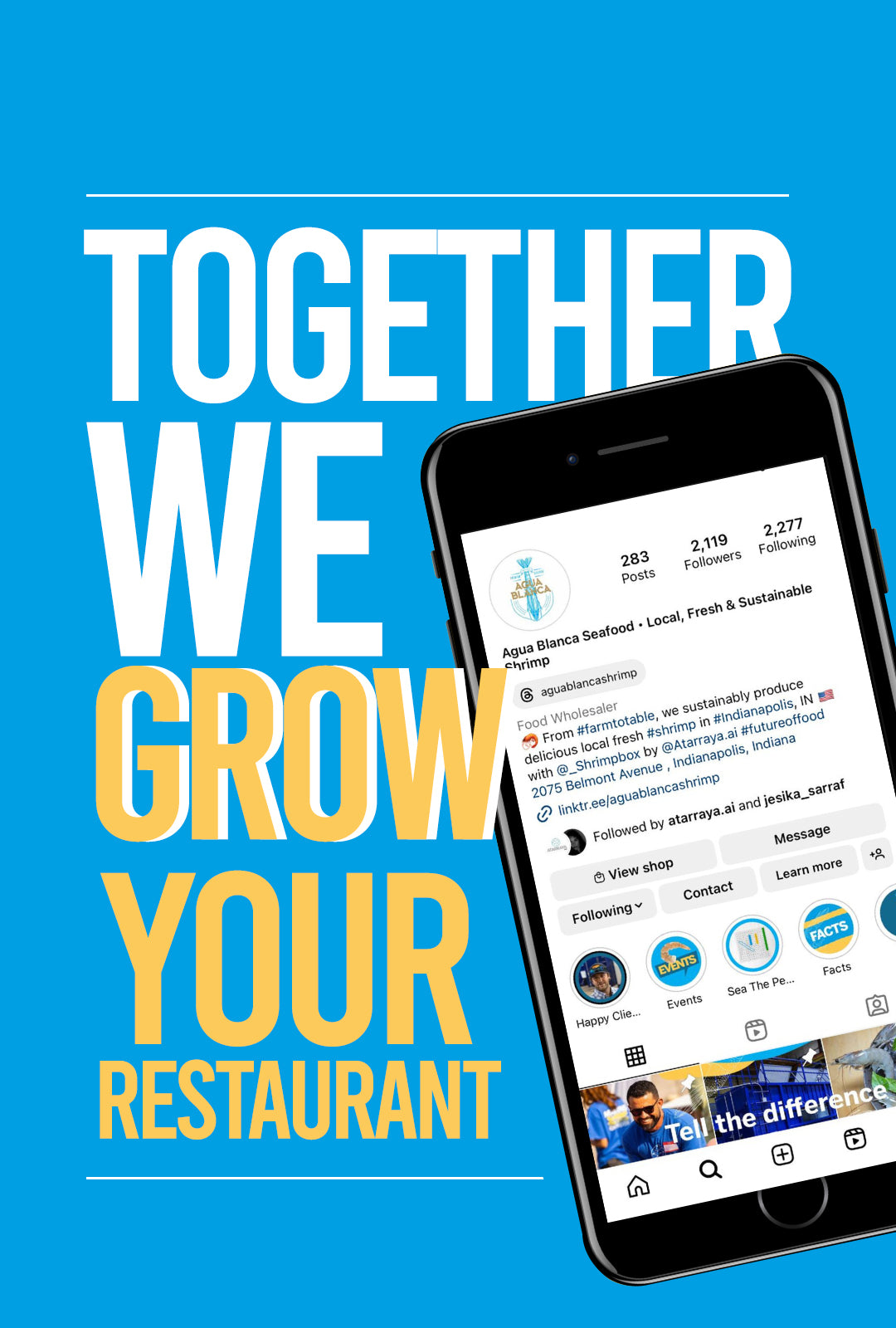 Our team is committed to your success. Here's how we assist you with marketing and promotion:
Organic Social Media Promotion 📱:
We'll showcase your products on our social media platforms, increasing your brand's visibility organically.
Tailored Advertising Campaigns 🎯:
Our experts will design targeted advertising campaigns specifically for your store.
Collaborative Social Media Campaigns 🤝:
Join forces with us in shared social media campaigns to maximize your reach and engagement.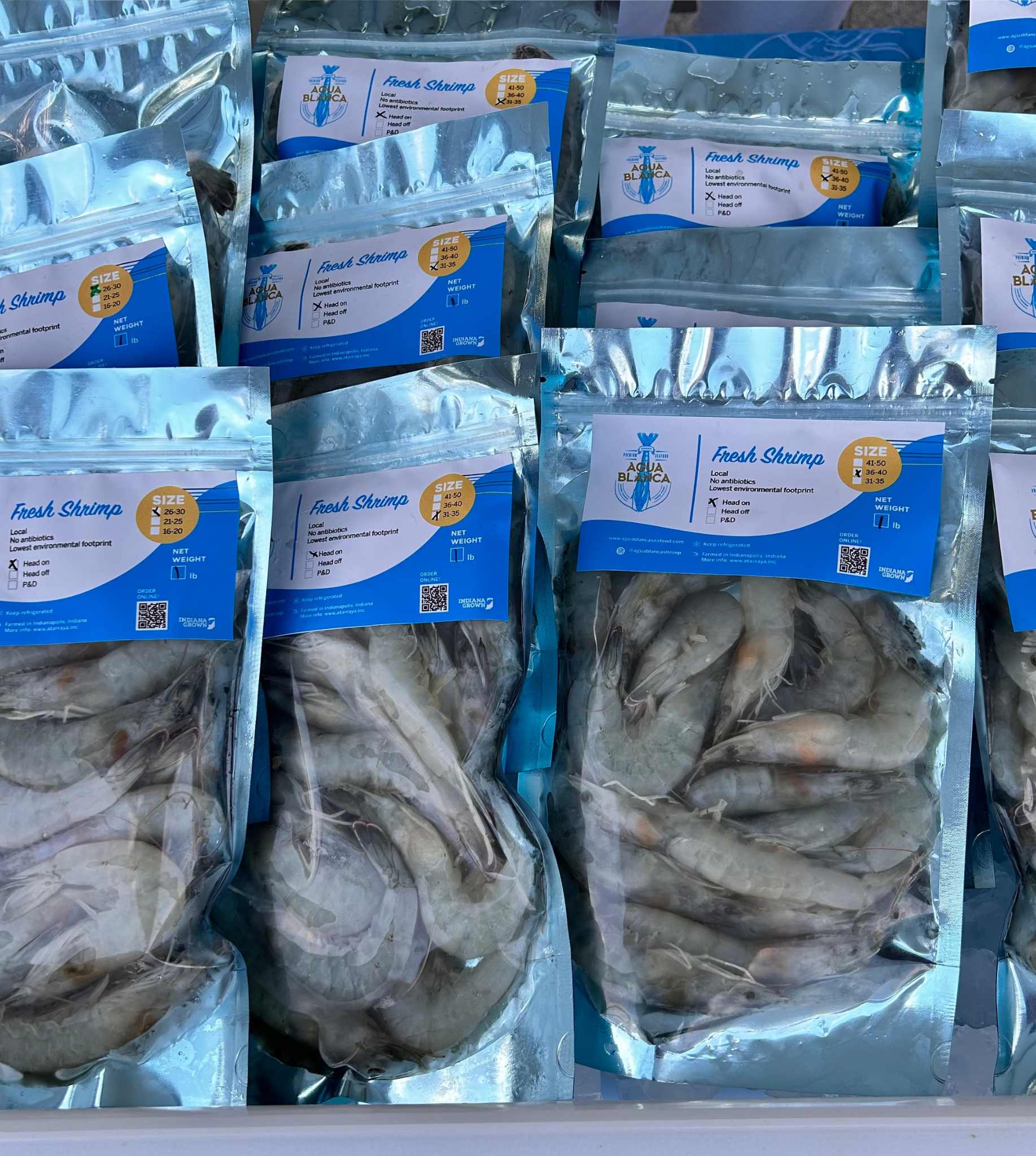 Fresh Shrimp 10lb
Regular price
Sale price
$149.00
Unit price
per
Sale
Sold out
Share
View full details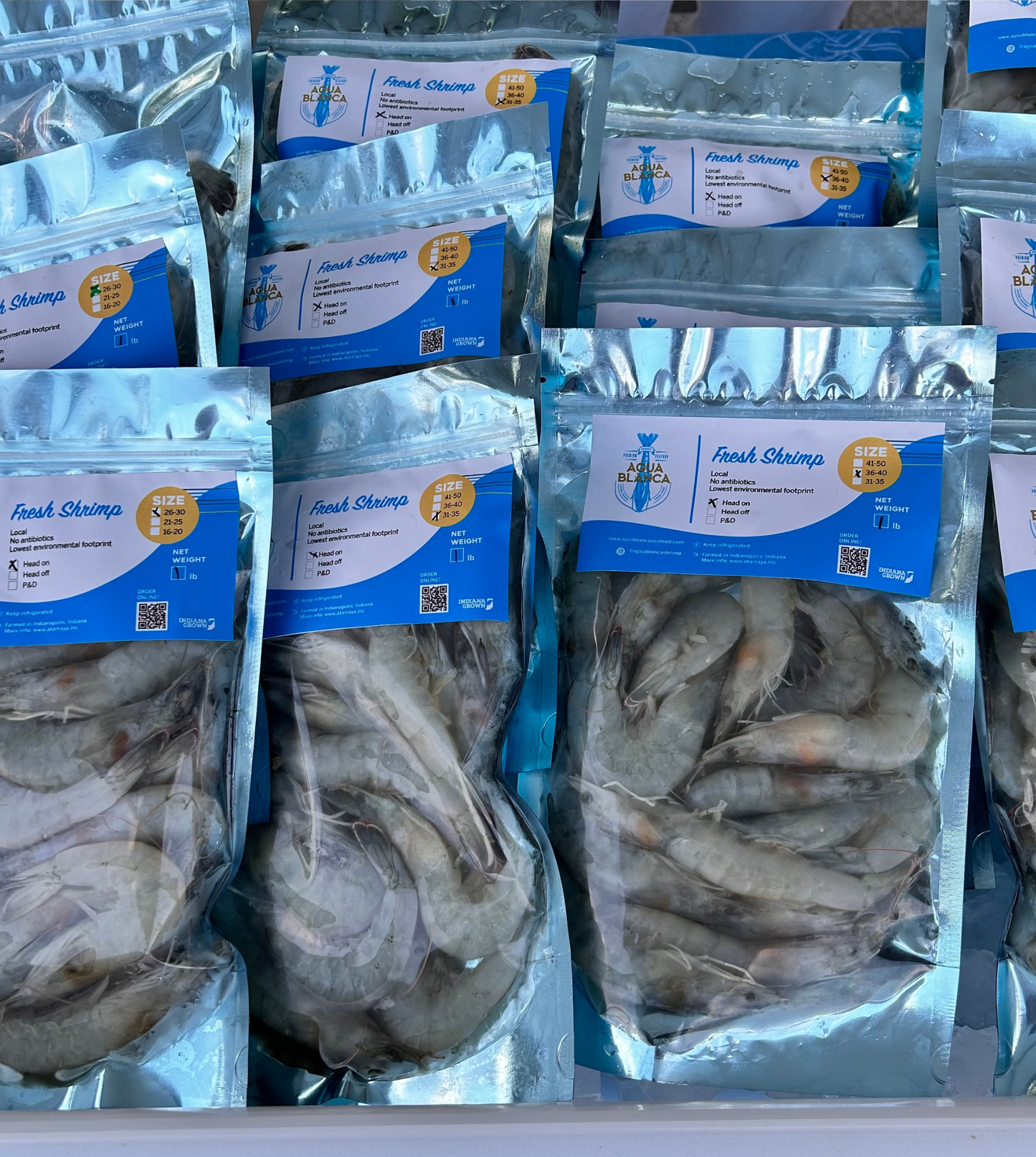 Collapsible content
How can I source your fresh shrimp for my restaurant?

You can source our fresh shrimp by reaching out to us directly through our website or contacting one of our authorized distributors. We'll help you set up a regular supply based on your restaurant's needs
What makes your shrimp different from others on the market?

Our shrimp stands out because it's never frozen, sustainably farmed, and raised using innovative technology. It boasts superior taste and texture and is produced without antibiotics or preservatives.
Can you provide different shrimp sizes for various dishes on our menu?

Absolutely! We offer various shrimp sizes to cater to your specific culinary requirements. Whether you need smaller shrimp for salads or larger ones for main courses, we have you covered.
Do you offer any promotional deals or discounts for restaurants?

Yes, we have special deals and discounts for restaurant partners. These promotions can help you save on costs while offering the finest shrimp to your customers.
Call us today
Agua Blanca Shrimp is your ultimate partner in delivering unparalleled freshness to your customers. Give us a call today to explore tailored solutions that ensure your access to the freshest shrimp in the USA. Contact us now, and together, we'll create your fresh shrimp plan